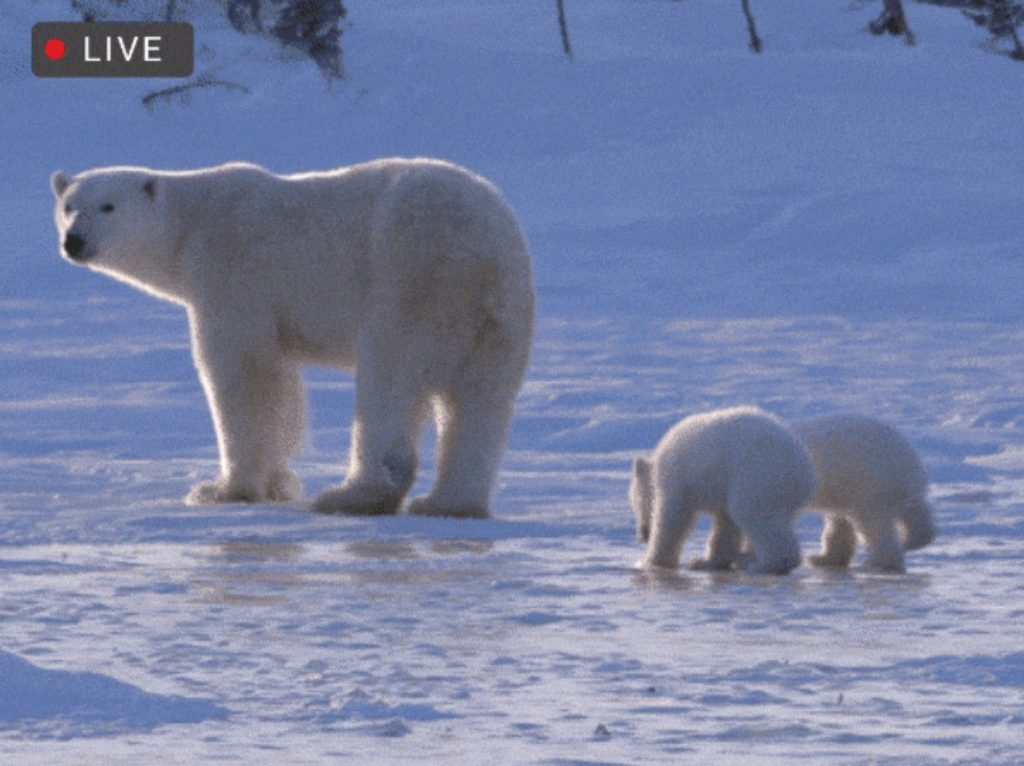 Wildlife At Home!
Ever wonder what pandas get up to when no one's watching? Do polar bears play out on the tundra? Are honeybee hives really all abuzz with activity?
Your challenge today is to solve these animal mysteries and more by tuning in to these live animal cams!
Using Explore.org you'll get up close and personal with some of your favourite animals, right from home! Live cameras are set up to watch different species around the world, showcasing the animal kingdom in ways you've never seen! Discover what's happening right now on each animal cam, watch highlight videos, find fun facts and comment on the latest action!

Here's a checklist of some wild moments to look out for:
Spot an animal sleeping in the shade
Find a baby animal
Go underwater and see one fish chasing another
Scout out an herbivore
Find an animal that can survive both in water and on land
See a flight of the fastest wings on earth (who could that be?)
Watch an animal eat
Spot a camouflaged animal in their habitat
Post a photo of your family watching these wild animals with the hashtag #EarthMonthforAnimals
Visit these 3 awesome animals that Earth Rangers is currently working hard to protect: polar bears, otters, and osprey
Plus, if after watching you decide you'd like to help out wild polar bears, otters, and osprey, check out the adoptions program in our app! Digital adoptions are now 50% off in celebration of Earth Month