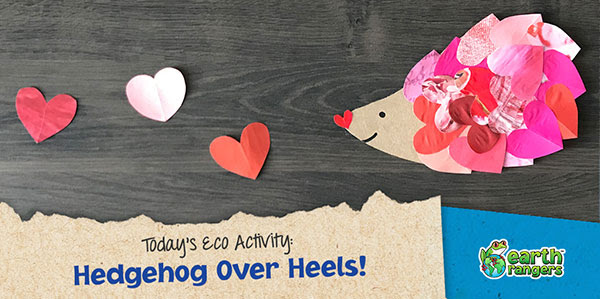 Valentine's Day is less than a week away now, and we are "hedge over heels" for this sustainable craft! You don't need much for this one – in fact, you can upcycle some recyclables that would otherwise be making their way to the curb! You can use scrap paper from magazines, newspapers, old greeting cards, cereal boxes, or bits of construction paper from other crafts you've done recently. Other than that, a pair of scissors and some glue will have you good to go!
Ready, set, craft!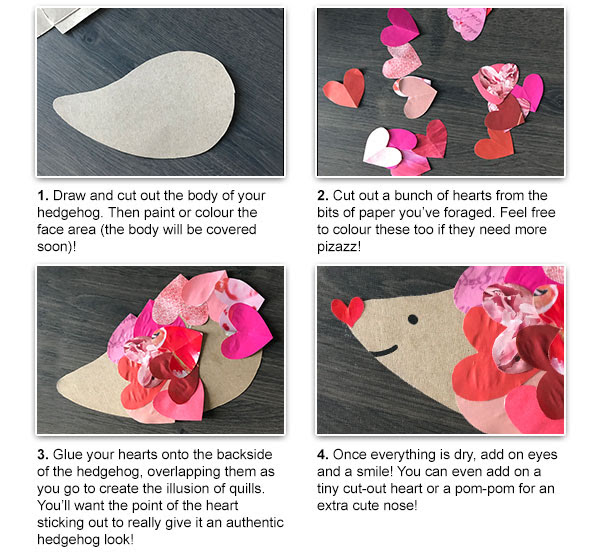 Safe sharing is caring! Just leave your hedgehog in the mailbox of someone who could use a little love! It's a great way to send a kind message while practicing safe social distancing.
Don't forget to share a photo of your drop-off and tag us on Facebook, Instagram, or Twitter! We LOVE to see our Earth Rangers inspiring others.
Looking for a way to show your LOVE for animals and the environment? Head to the Earth Rangers App and accept a new Mission today!