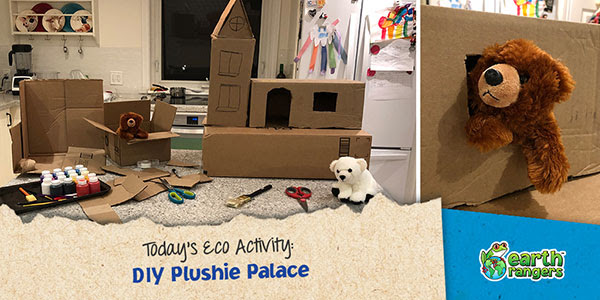 Did you know that online shopping has almost doubled in the last year? That means we're filling our homes with not only more stuff, but also more boxes! Rather than tossing them out with the recycling, put them to good use by turning them into a DIY stuffed animal sanctuary, fit for your fave plush pals!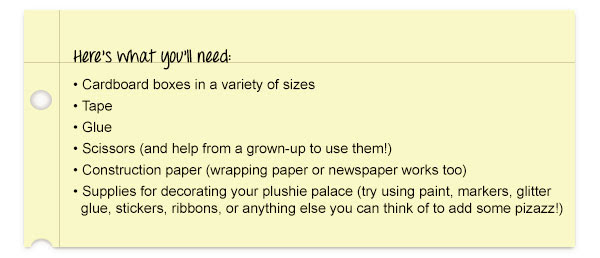 Step 1: Lay out your cardboard boxes to get an idea of how you want to construct your plushie palace. You could make a tall tower with levels for each of your plushies, or maybe you'll build a house for one – try a few different layouts till you find your favourite!
Step 2: Use tape to attach your boxes, if necessary. With the help of an adult, cut openings for doors that will connect your plushie's rooms.
Step 3: Add a roof by folding a piece of cardboard in half and placing it on top of any open boxes. Depending on the shape of your plushie palace, you might only need one roof, or you could need a couple to cover multiple rooms if you have them!
Step 4: Now it's time to decorate! Get creative and go wild!