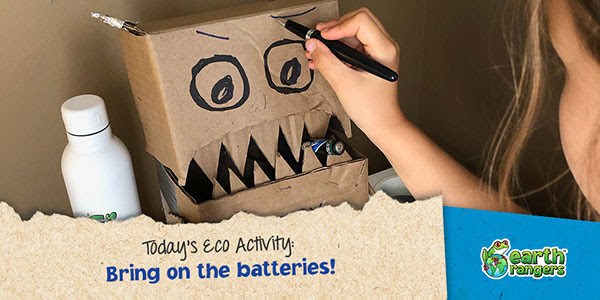 It's that time of year again, Earth Rangers: time for a spring clean! Alright alright, that doesn't sound super fun, we get it – but we're changing that with today's eco-activity: we want you to build your best battery-collecting robot to battle your family's dead batteries!

Here's how to make your Battery Bot: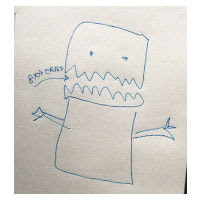 1. First, decide what your Bot will look like. Draw it out on a piece of paper to help you figure out what parts you need, then gather your supplies. All bots need a body big enough to hold your batteries, but the sky's the limit after that!
2. Now it's time to build your Bot! Use glue or tape to attach toilet paper rolls for arms or legs, or extra cardboard boxes to make a head or bigger body.
3. Decide where your Bot's battery collecting mouth will go, and with the help of an adult cut out an opening big enough to fit your batteries.
4. Get creative and bring your Bot to life by decorating it with your fave supplies! Need some inspiration? Try a Business Bot complete with shirt and tie, or get colourful with a Beach Bot rocking the coolest sunglasses and a tie-dye tee!
Once your Bot is done, it's ready for battle! Collect dead batteries from around the house (safely storing them in individual plastic bags or taping the ends before you feed them to your Bot) and load up your Battery Buddy's belly!