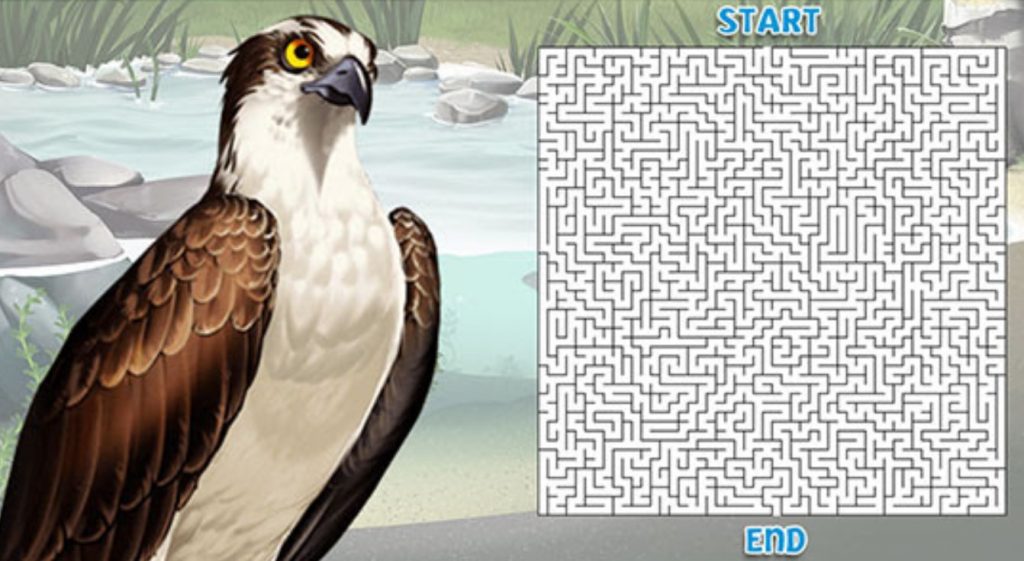 Every Earth Ranger knows that Earth Month is for the animals, which makes now the perfect time to highlight our animal adoption program, and the work our awesome conservation partners are doing to protect the future of the species. Each week we'll feature one of our amazing project animals and share fun facts, project details, and of course exciting activities for you and your family to enjoy!
This week: Meet the Osprey!
Ospreys are majestic fliers and skilled hunters, with an amazing sense of vision that helps them spot their underwater prey from as high as 40 metres in the air. Ospreys can live in a wide variety of habitats, nesting in any location near a body of water that's well stocked with their favourite food: fish! Their populations were in trouble back in the mid-1900s, when a popular pesticide called DDT caused their eggshells to get too thin and break. Thankfully they've made a big comeback since then, but they continue to face threats due to habitat loss and disturbance.
That's where you come in! Earth Rangers is working with the Toronto Region Conservation Authority on the Meadoway Project, which will create a 16 km stretch of greenspace and meadowlands stretching right through Toronto! Creating and restoring habitat for ospreys and other species by planting native wildflowers removing invasive plants, and cleaning up litter will help make sure all the animals that call this new space home will have a safe habitat for years to come.