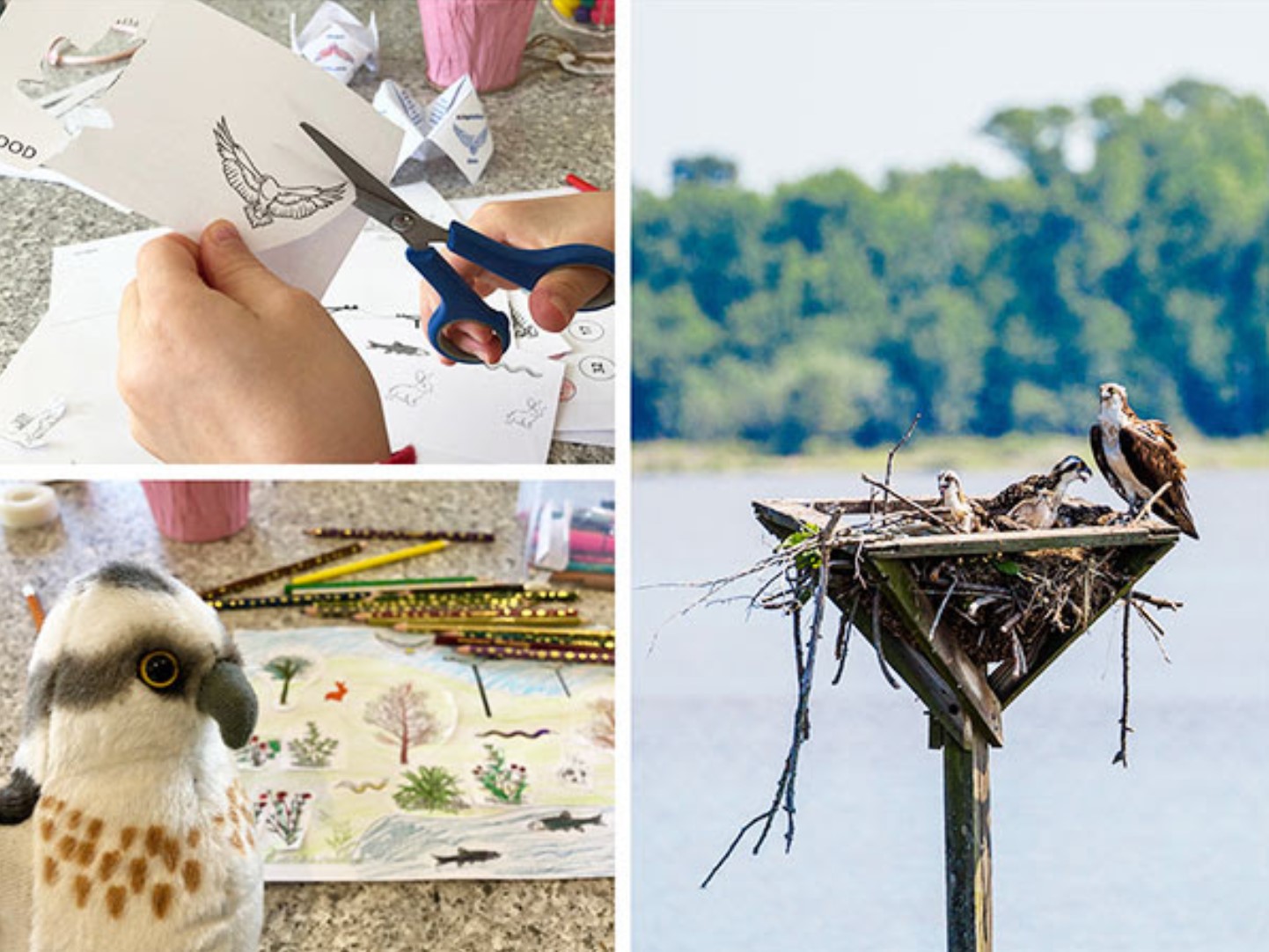 The Earth Rangers Wildlife Adoption Program is a great way to support important conservation research! But for today's eco-activity we're giving you the chance to suit up as a real life wildlife biologist when you build your own osprey habitat! Have you ever wanted to be on the front lines of conservation? Today's your chance!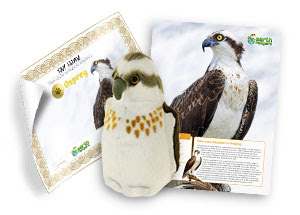 Osprey Habitat Architect
Every year Earth Rangers works with tons of awesome conservation partners on projects that help animals everywhere. The Toronto Region Conservation Authority is hard at work on the Meadoway Project, which will restore a 16km stretch of meadowlands in Toronto that will provide habitat for thousands of species of plants and animals, including the awesome osprey! Today, you can help by creating your very own habitat for the osprey to survive! Colour the plants and animals needed for the osprey's home. Then design your habitat by cutting them out and pasting them onto the meadow scene. Make sure to add your own creative details! You can get even more original and draw your own landscape, prey, bushes, nests, and ospreys. And, finally, don't forget to add the osprey and their gigantic nest, which they call an eyrie! (HINT: Osprey like to make their nests at the highest point, even on top of telephone poles!)
Click the image below to download this activity!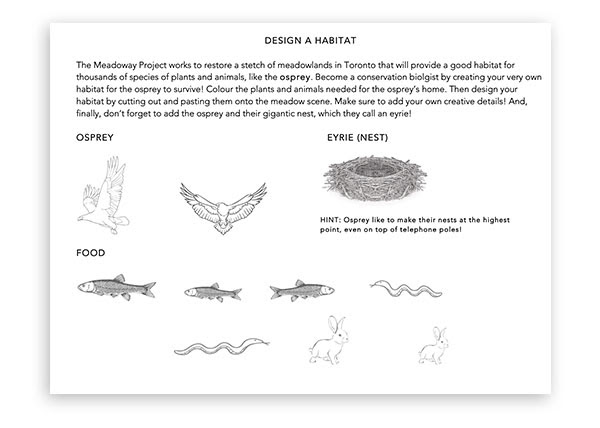 Show us the habitat you've created by taking a photo and posting it with #EarthMonthforAnimals! This will help raise awareness for this magnificent migratory bird and remind people that Earth Month is an awesome time to think about how our everyday actions impact the animals that live in our neighbourhoods and beyond!
Want to learn more about ospreys?
Click here to learn more about the Meadoway Project.