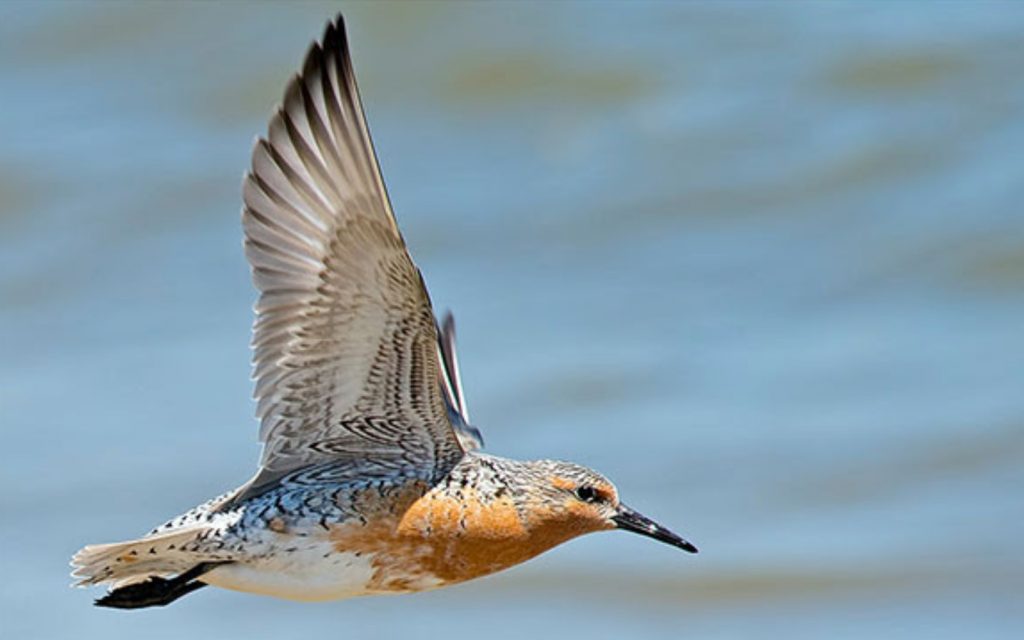 Red Knot Flight Plan
Red knots are known to have one of the longest migrations of any animal on Earth! Some birds have even travelled further than the distance to the moon! Every spring, they start their migration north to Canada where you can find them nesting along the shore. But once the temperature drops, they head back south. In total, they travel about 30,000 km every year!!
All around the world, biologists keep track of the red knots' migration. For today's Eco Activity, you get to be a Red Knot flight plan analyst, like a real-life migratory bird researcher! ​
Click the image below to download your flight plan!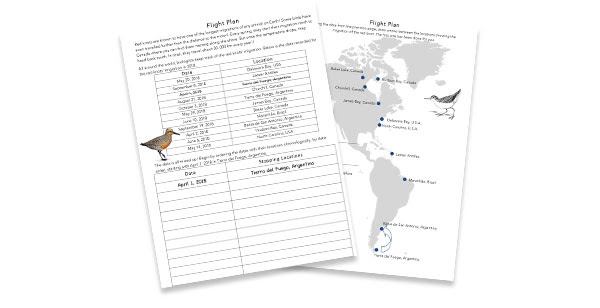 As you can see, these birds make some truly incredible journeys across the world! Earth Rangers is working to protect the red knots' stopover habitat at Bahía de San Antonio in Argentina. By making sure they have enough food, water, and rest when they make their way down south, we can help the red knots complete their long journey home!
Click here to learn more about how Earth Rangers is helping the Red Knot.