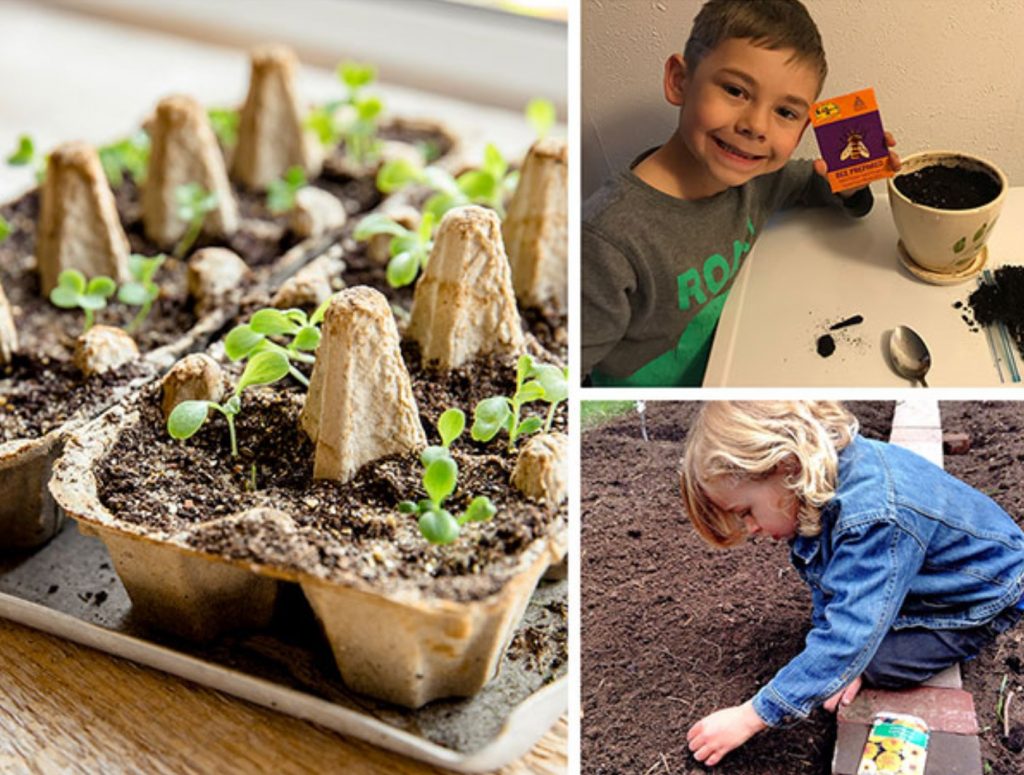 Germination Station!
It's still a bit chilly outside, but why not soak in the little bit of spring we've got! The most "spring thing" possible has got to be planting flowers and nurturing seedlings. Since we aren't quite past the overnight frost, why not get started with a little growing fun inside? That way, once all the super important pollinators start waking up and buzzing about, they will have a head start thanks to your family!!
Added challenge: let's be as #zerowaste as possible! See if you have any packs of seeds lying around from last season – and if you don't, check your fridge! You can use seeds from tomatoes, cucumbers or various other fruits and vegetables and try planting those. What a great way to upcycle possible food waste!!
Alternatively, you can check online stores to see what can be shipped right to you. As a family you can browse through seed options online and decide together what you should grow. You can use the time in between placing your order and receiving your package to plan where in your garden you may eventually plant your seedlings outside, or maybe even decorate your germination station in preparation! Click here to check out these handy guides to figure out what pollinator-friendly plants grow best where you live!
To set up your germination station, all you need are seeds, soil, and something to put them in! Don't fret if you don't have any pots available for gardening! You can use almost any container to start seedlings in. Did you know that most egg cartons are biodegradable? They are a perfect early-spring gardening hack since you can just plant the whole thing afterwards and not worry about complicated transplanting! Another awesome upcycle possibility to reduce waste in your home! Win, WIN!