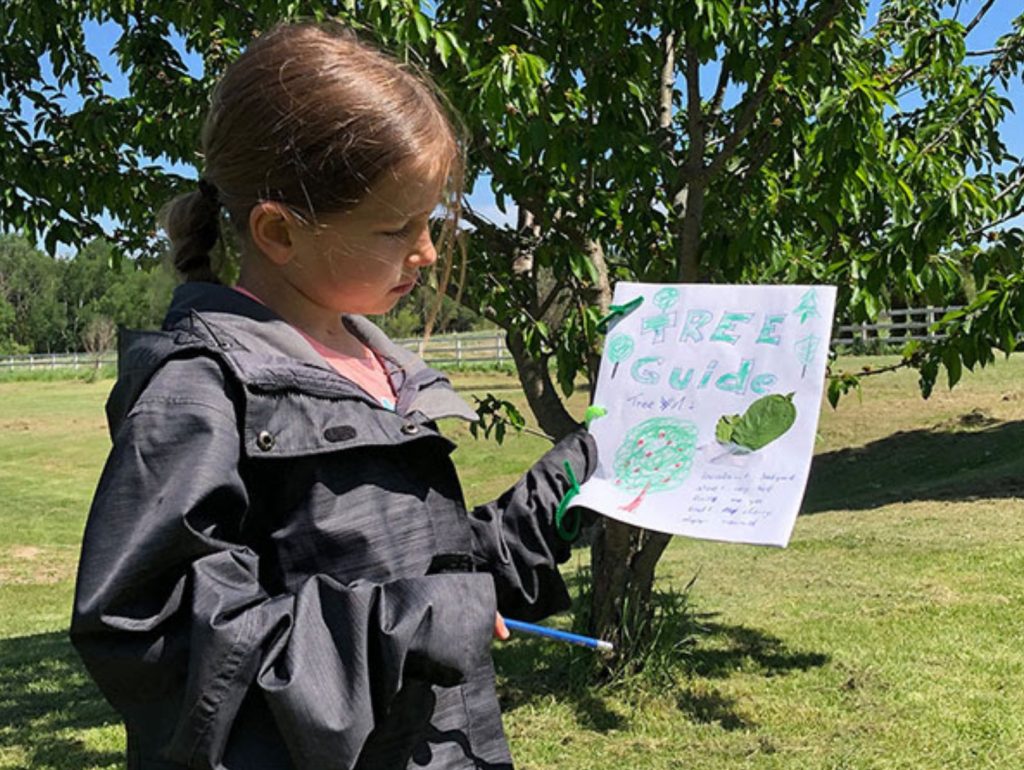 Local Tree Guidebook
We all know that Canada's national tree is the maple… it's right on our super unique flag! But what about other local trees, the ones right in your very own neighbourhood? Can you identify any other native trees in your area?
As a family, put together an awesome identification guide of the branches on your block! Start by taking a stroll and looking for trees with different shapes, leaves, bark, and seeds.
Decide if you're going to pick up some physical samples to compare to each other or simply take some photos to examine later. If you want to go the hands-on route, using crayons, you can do rubbings of your samples for each section of your guide in addition to photos or drawings of the different trees you encounter.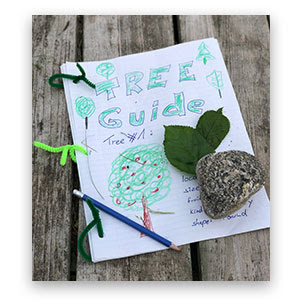 There are lots of awesome resources that you can use to help identify each tree, like apps on tablets and phones! You can try LeafSnap to help you examine leaves, flowers, fruits, seed, and bark! Using visual recognition software, it can even help you pine down the exact type of tree you are trying to identify.
Once you've collected all your samples and labeled your pages with the proper tree names, you can create a fun cover for your tree guide. Next time you take a walk around a new area, bring your tree guide with you and try to identify the trees you see! If you find a new one, add it to the book!
Did you know that trees play an incredibly important role in keeping our environment healthy? Trees and forests provide food and habitat for the animals we love, and they can also help us adapt to the effects of climate change by absorbing greenhouse gases, giving us fresh air to breathe, and providing shade to keep us cool. Having lots of protected areas, like the Ontario Greenbelt (the largest greenbelt in the world!), is important in fighting climate change and making sure cities don't spread too far, but we can also make a difference by growing trees in our own backyards and communities. So why not add to the amazing tree-life in your neighbourhood (and your cool new tree guide!) by planting a tree? You can try out this awesome new app from the Government of Canada to help you with your TREE-search and learn exactly what tree species will be happiest and grow the best where you live. You can also learn more about how and why to plant trees by doing the Just 1 Tree Mission on the Earth Rangers App. TREE-rific!
Be sure to share your homemade guidebooks and newly-planted trees with us on social media by tagging this profile or #EarthRangers! Let's inspire other families to help protect animals by taking care of our natural environments!
Fancy yourself a snake species scholar? Test your slithering knowledge with this quiz and get a bonus code for the free Earth Rangers App if you get a high score!