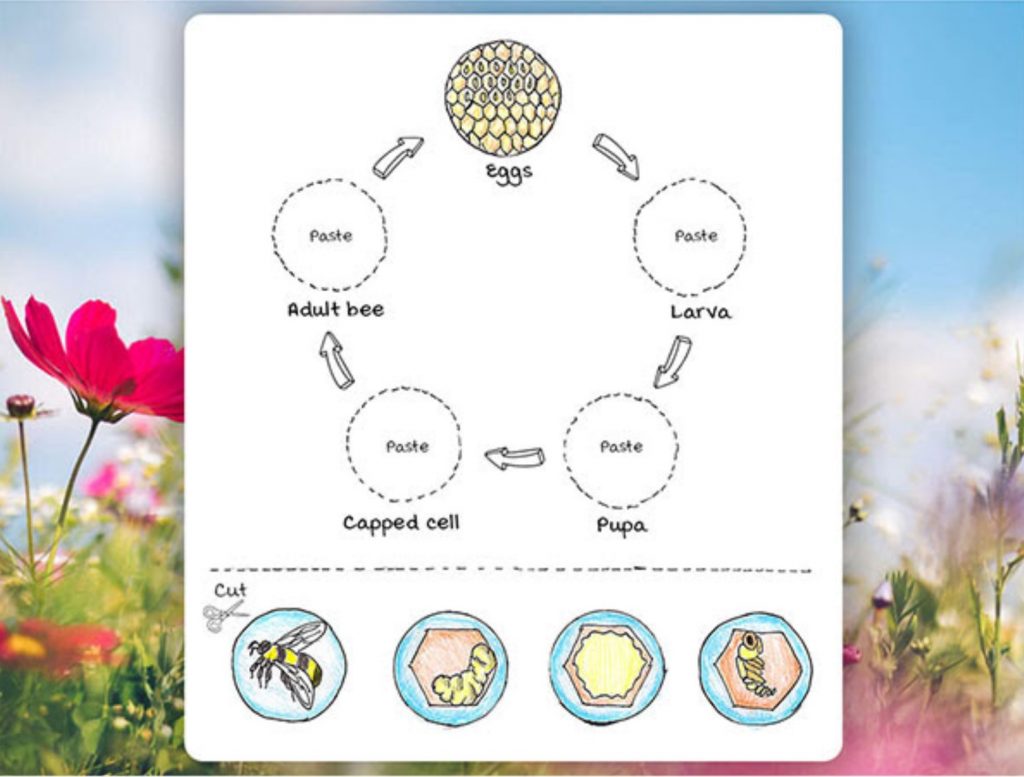 Get the buzz on bee facts
Do you consider yourself to BEE an expert on pollinators? What about your favourite black and yellow super hero (no, not Batman), the Western Bumblebee? Once you've solved this sequence puzzle, you'll get a secret code for the Earth Rangers App that you can redeem for a prize fit for a Queen (or King) Bee!!
Your task in this puzzle is to bring the different live stages of a bee into the correct order!
Download the activity here, cut out the 4 circles at the bottom and paste them in the proper spot. Check out this article to get your clues.