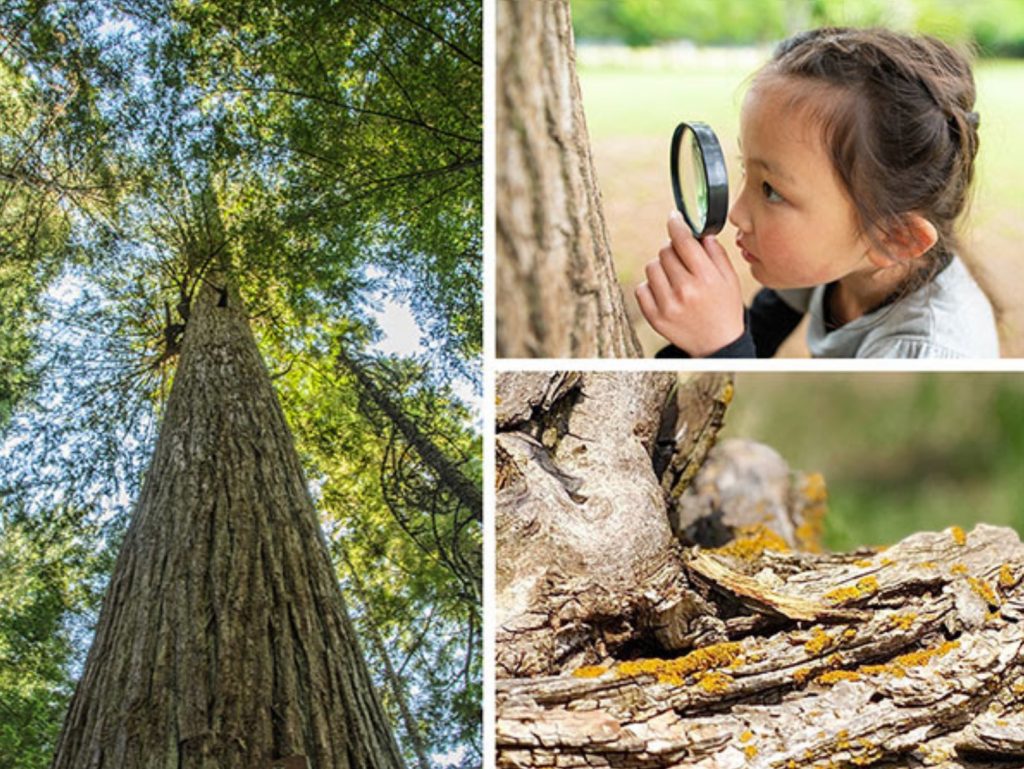 Beginning next week, Earth Rangers will be reducing the frequency of our eco-activities emails from daily to twice weekly. We have loved being part of your everyday lives for the past few months and can't wait to bring you more fun seasonal activities throughout the summer!
Don't forget to snap a pic of your kids completing their eco activities and tag us on Facebook, Twitter or Instagram. We LOVE seeing our Earth Rangers in animal-saving action!
---
Today's Eco Activity: Arborist for an Hour
A huge part of environmental research can be quite literally as slow as watching grass grow, but arborists LOVE when they get to take the time to chill out and really take in all of the beauty that work in the field has to offer! An arborist is someone who cares for and studies individual trees, shrubs, vines, and other woody plants!
Sometimes, they sit for hours upon hours to watch the happenings of a particular habitat they are studying, or even a single tree! You can learn so much about trees by taking a LEAF of absence from a busy day and looking closely. It's also a great way to practice focused meditation and can be quite calming to take your mind off other things going on in a busy world!
Have you ever just stopped (and we mean REALLY stopped) to examine the details of a tree? Today you can try being an investigative arborist! Spend an hour just hanging out with a tree of your choice to get to know them and how they impact the habitat they are a part of.
It is important for arborists to LOG their evidence! Bring a notebook (bonus points if it's made from recycled paper products!) with you so you can sketch your leafy companion and jot down your findings.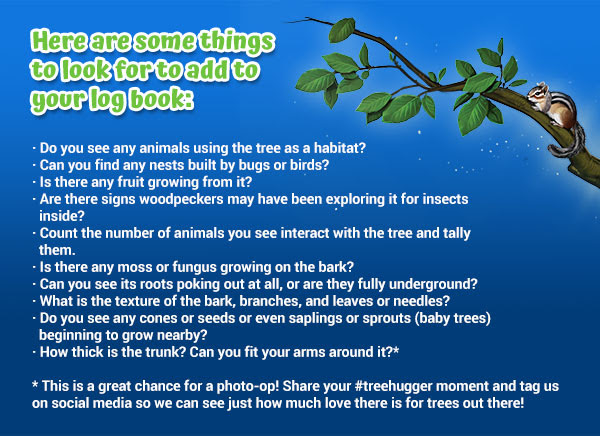 Feel like an avid arborist now? Curious about how trees help provide habitat for animals in places like the Ontario Greenbelt? How about learning about some of the lesser-known organisms that rely on trees (like friendly fungus!!) to survive and thrive? Check out this cool case study on Ontario's Niagara Escarpment Biosphere Reserve on the Wild Wire, and accept the Just 1 Tree Mission today to learn all about fantastic forests and the difference one tree can make!