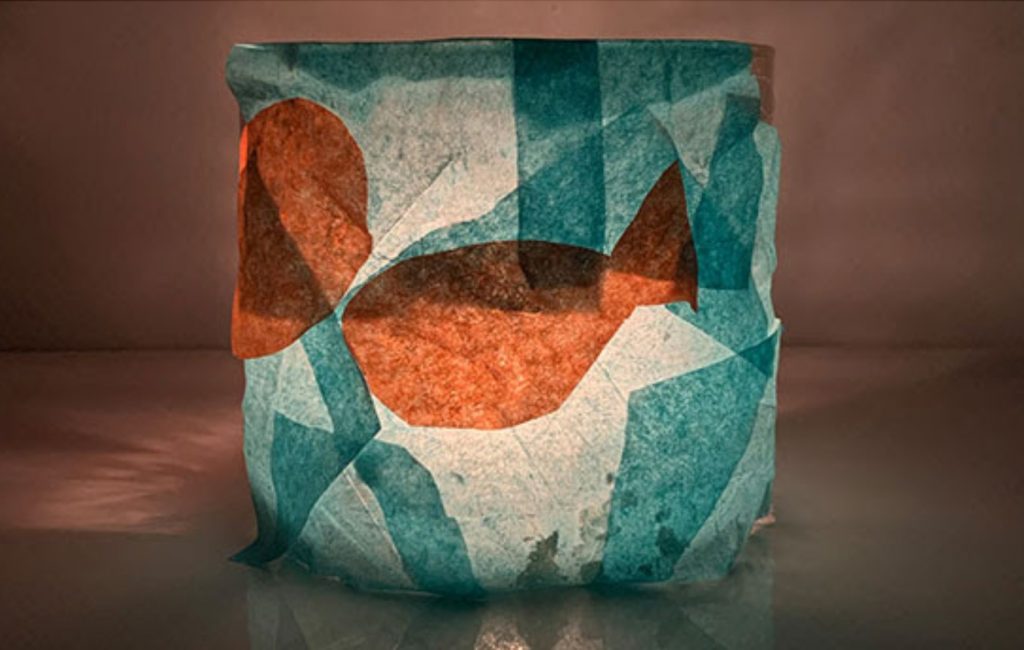 Today's Eco Activity: Maritime Lanterns
Have you ever wanted your very own fishy friends at home? Or some snazzy lighting to warm up a cool fall evening? This fun DIY/upcycle craft will cross both off your list, with a nod to #WorldMaritimeDay – that's today!
You'll need:
Blue tissue paper (for the water)
Multicoloured tissue paper, or newspaper (for your fishies!)
Fish bowls (or other glass containers – a used/clean pickle jar would work!)
White school glue
Water
Glitter
Decorative stones (optional)
An LED candle or tealight
Paint brush(es)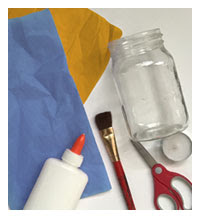 Here's how:
Mix roughly 3 parts glue with 1 part warm water.
Cut your tissue paper into roughly 2in x 2in pieces and your chosen "fish paper" into fish shapes.
On the outside of your glass bowl, paint on some of your glue and water mixture, stick on your tissue paper, then paint a light layer of glue over top. Allow it to dry and add another layer or two on.
Once your "water" layers are set, add in your fishies! Layer on the glue in the same way that you did with your "water" paper. Allow it to fully dry (maybe overnight, depending on how messy you get!).
Add any finishing bedazzlement, including decorative stones inside your bowl before putting your light inside.
Light it up and sing a fun maritime song! There's lots online to choose from!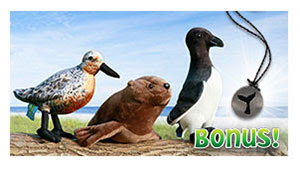 Want to swim the extra mile to help aquatic animals?
For a limited time only, when you adopt a red knot, thick-billed murre, or Patagonian sea lion with one of our Plush Wildlife Adoption kits, you'll be awarded with a limited edition marine amulet to wear and display with pride!