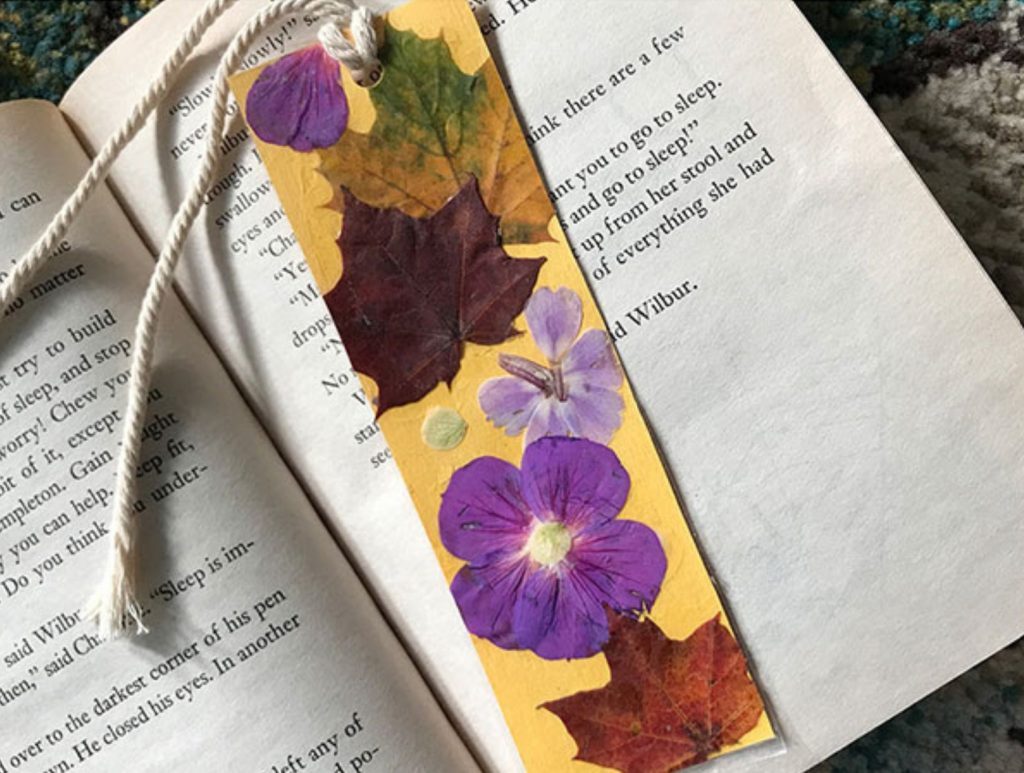 Today's Eco Activity: Pressed Plant Bookmarks
Are your family members collectors of habitat treasures, especially as the summer winds down? Maybe flowers in their hair? Leaves in pockets? Tiny stones in your shoes? We've got a back-to-school craft that will allow you to keep these fun little bits from your summer 2020 adventures and welcome the fall season!
If you don't already have a collection of dried flowers, leaves, or other fun stuff, take a look around your yard or a nearby open field for little works of nature's art. As fall colours start to change, you may even find some bright and beautiful leaves you can use! Once you've collected your items, press your findings in the inside pages of a thick book for about 3 or 4 days.
The only other things you'll need are:
Cardstock
Scissors
Glue
Contact paper, packing tape​, or a laminator
Single hole punch
Yarn, string, or jute
Let's get crafty!
Cut the cardstock into the size you'd like your bookmark to be.
Use your pressed decorations to jazz up that cardstock, then cover it up with your contact paper, packing tape, or by using a laminator.
Then trim off your extra plastic before punching holes and adding your yarn, string, or jute to help you easily find your pages!