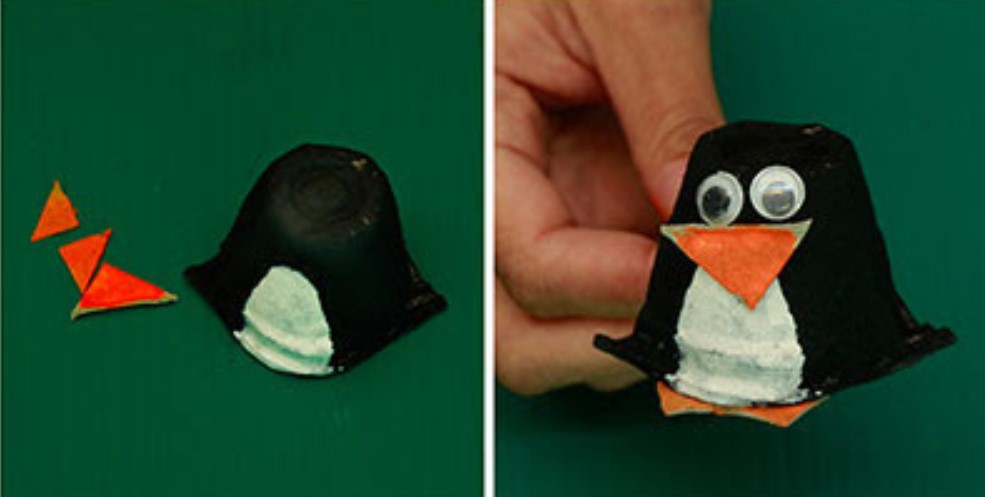 Today's Eco Activity: Eggcellent Penguin Pals
Brrrrr! Winter is nearly here, Earth Rangers! Depending on where you live, you may have even had snow already. Are you all set for a season of COOL outdoor adventures and sustainable indoor activities, like crafts? Waddle this way for this Arctic-inspired craft featuring upcycled egg cartons!
Here's what you need:
An egg carton
Orange, black and white paint (markers or crayons can work too, they just won't be as vibrant)
Glue
Scissors
Optional: googly eyes
Here's how you make each one of your penguin pals:
Cut out an individual "egg holder" from your egg carton, along with three small triangles.
Turn the egg holder upside-down (like a dome) and paint a white oval on the outside for the penguin's belly.
Paint the triangles orange.
Once the white part is dry, paint the rest of the carton black.
Once everything is dry, glue one triangle at the top of the penguin's belly for the beak.
Add the remaining two orange triangles to the bottom for the feet!
Add eyes (create your own with scraps from the egg carton or stick on googly eyes).
Do a photo shoot with your new friend outdoors, post it and tag our official page so we can see! Your craft may even be featured on our page.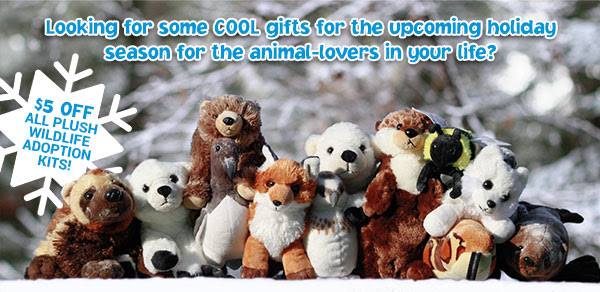 It's almost the most wonderful time of year, and we've got TONS of exciting things planned that we know you're going to love – but why wait?!
Now for a limited time only*, we're giving you $5 off all Plush Wildlife Adoption Kits when you use code WINTER at checkout!
Each adoption kit purchased supports real conservation projects that make a big difference for the animals we love. Your plush package comes with a poster full of animal facts, plus a personalized certificate to display with pride – and don't forget the adorable plushy any Earth Ranger is sure to love! Check them out in the Earth Rangers Shop today!
Already an Earth Rangers member? Be sure to make your purchase through the Earth Rangers App to earn the points and digital items that come with each adoption package!