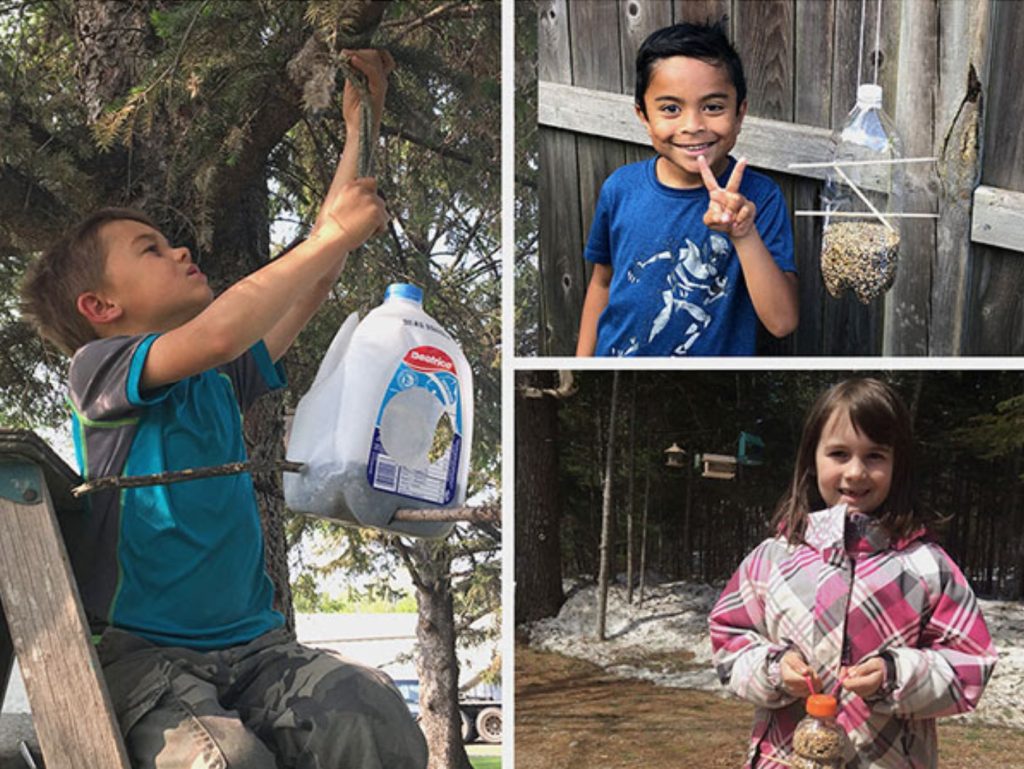 For the birds!
#EarthMonthforAnimals
Have you started to notice more birds in your neighbourhood? Maybe if your family created a bird nest supply shop last week, you've even seen some more around your home!
Did you know that birds turn food into energy at a faster rate than most other animals? This means they get hungry faster! Unfortunately, there are times when some birds can't get enough to eat. That means even a little extra food can go a long way to feed them and their babies that should be hatching very soon!
Let's help them out and upcycle some otherwise single-use plastics you've got lying around the house! Hunt through your recycling for things like plastic water bottles, yogurt containers, or other plastic containers that have a lid that would otherwise be on their way out your door. Here are a few other things you'll need for this activity:
3 wooden skewers/dowels (about 30cm long)
Measuring tape
Nyjer seeds (These are safest! Putting larger seeds out this time of year can be risky for baby birds.)
Rope to hang the feeder with (No trees? No problem! Use a pole to hold the feeder off the ground instead)
Cutting tool