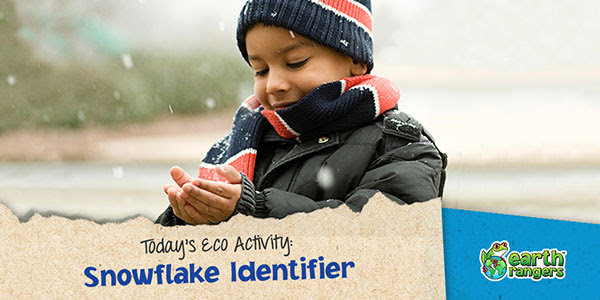 While watching it blow past your window, it can be very easy to forget that the white specks of winter fluff are actually quite different from each other. For today's Eco-Activity, let's take a closer look at snowflakes! 
Falling snow looks magical while it swirls around in the crisp air, but those snow CRYSTALS can look even more magnificent when you look at them up close! Even without a magnifying glass, it can be super easy to spot the differences between each falling flake.
Our friends at Ontario Parks have a handy dandy guide to help you explore the wonderful world of SNOW SCIENCE!

Is snow in the forecast sometime soon? The best time to do this activity is while it's falling fresh and hasn't started to melt into a big pile of white–but you can try your luck sifting through snow banks to find cool ones too.
Take this Eco-Activity to the next level and hold a competition with your family members to see who can find the most different kinds of snowflakes!