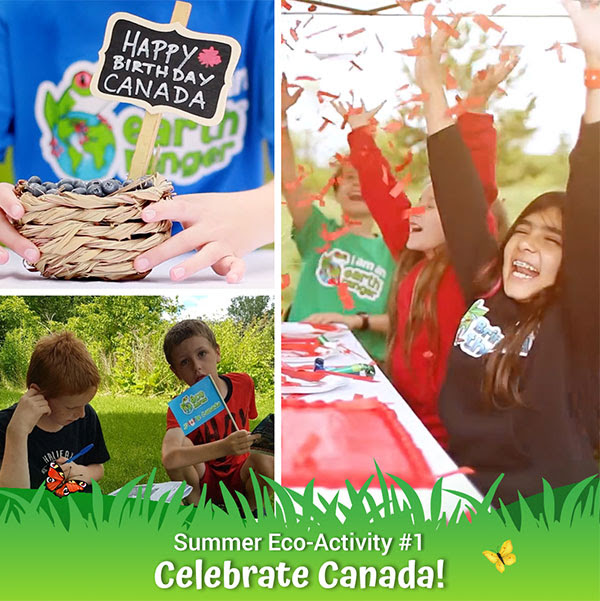 Canada is home to spectacular landscapes, abundant natural resources, and remarkable biodiversity. What better reason is there to throw Canada a moose-approved party with your nearest and dearest, eh? Celebrate by preparing a waste-free picnic, playing outdoor party games, and taking a selfie with your special little corner of the country. If you plan ahead today, you'll be all ready for a true North strong and free celebration on July 1st!
Here's how to plan a waste-free picnic!
Prepare food & drinks in reusable containers.
Pack reusable plates, cups, and cutlery in reusable baskets or bags that can also be used to clean everything up.
Lay out a fabulous Canadiana-inspired outfit. Red and white is key!
Plan some fun outdoor games for your picnic attendees! Maybe a scavenger hunt or animal-inspired charades? Get even more ideas in The I <3 Canada Mission in the Earth Rangers App!
Don't forget to toast to Canada and our amazing animals across the country tomorrow!
Share your photo with us, tagging one of our official social media pages, along with the hashtag #SummerEcoActivity for your chance to WIN an Earth Rangers mystery prize pack! Make sure you also like and share the official contest launch post and follow Earth Rangers to complete your entry!*
---
Want another way to show your support for Canada and our wildlife? How about adopting your very own grizzly bear in support of an important conservation project developed to protect them!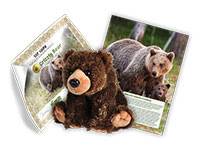 Grizzly bears are one of the most epic creatures in Canada's wilderness, found in the cool climates of the North all the way down into the U.S. When you adopt a grizzly bear through our Wildlife Adoptions program, you'll be supporting our partners as their team of bear biologists work to learn how to reduce the impact of new roads and mining sites being built through key grizzly habitat.