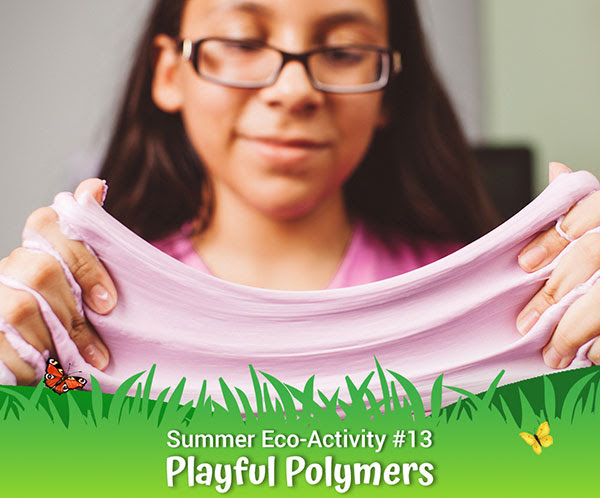 Calling all the little chemists! We've got special interactive versions of our Facebook Live sessions happening for all you science lovers, thanks to our friends at BASF. Get Ready for some fun experiments you can easily do from home! Start collecting your ingredients now so you can join in the fun with Playful Polymers and make your very own SLIME!
Here's what you'll need:
5 tbsp of Elmer's washable glue or another craft glue
¼ tbsp of baking soda
Food colouring (2-3 drops)
½ tbsp of contact lens solution (Renu brand)
Follow along with Earth Rangers scientists as they explore how polymers—which are large molecules made up of many smaller molecules all strung together—behave in the environment. Then join in on a fun experiment to create your own polymers (a.k.a. SLIME!) using common household ingredients.
Be sure to follow the Official Earth Rangers Facebook page and log on for 2PM EST TODAY so that you don't miss a moment of animal-saving, scientific fun! If you can't make it at exactly that time, come back to our Facebook page a little later to access the video after the live stream for some on-demand scientific discoveries!
BASF's Kids' Lab is an award-winning global program which encourages children to discover the dynamic world of science and its wonders. Learn more about BASF and their Kids' Lab Program at: http://www.facebook.com/BASF.ScienceEd.NorthAmerica