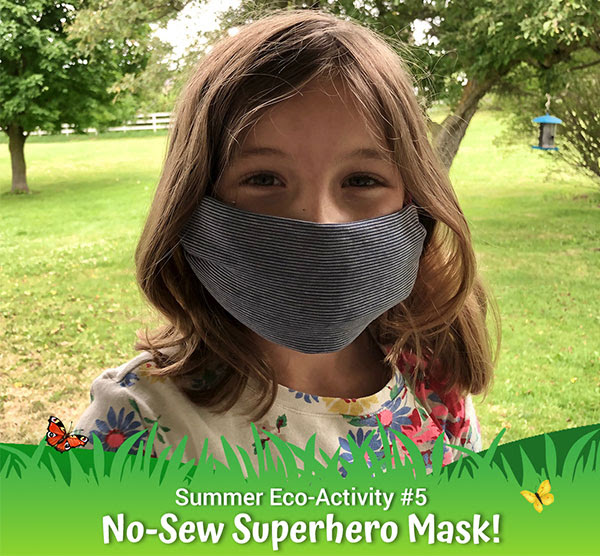 Part of being an Earth Ranger is leading by example for the good of our planet and all species that live here, including people. Whenever we can lend a hand, we are ready to spring into action like animal-saving superheroes. And every superhero needs a cool mask!
Besides being a cool fashion statement, we've learned that wearing a face mask is also a super act of kindness because it can help protect others, especially in indoor spaces like stores and on public transportation. In fact, many businesses across Canada require that you wear one to enter their indoor spaces. Health Canada recommends that kids over the age of 2 and adults wear cloth face coverings in public settings and when around people who don't live in your household, especially when physical distancing can be difficult to maintain.
Cloth facemasks are a great way to be a part of the solution and help avoid adding to pandemic-related single-use waste by saying no-thanks to traditional disposable masks, which are already being seen piling up in landfills around the world or carelessly discarded on sidewalks, in parking lots, or even in greenspaces. And although many disposable masks may look like they're made of paper or natural fabric, most are manufactured using polymers that take decades or centuries to decompose. When you make your own, you're not only helping the environment—you can also choose the colour, pattern, and size of your mask to express your personal style! This DIY non-medical ear-loop facemask is reusable, washable, AND made from materials you've probably already got at home! All you need is a bandana, old t-shirt, or square cotton cloth (material should be approximately 20"x20") and two hair ties or rubber bands for ear-loops.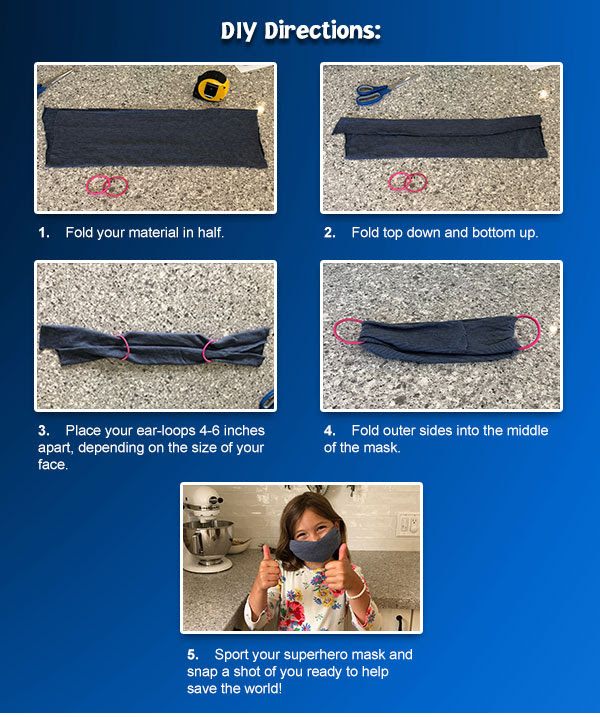 Don't forget to share your pic of your family modeling their eco-friendly reusable homemade masks, and tag us along with #SummerEcoActivity. You could WIN if you do!*
Make sure your cloth face covering:
Fits snugly but comfortably against the side of the face
Completely covers the nose and mouth
Allows for breathing without restriction
For more information on the use of non-medical face covering use from Health Canada, click here.