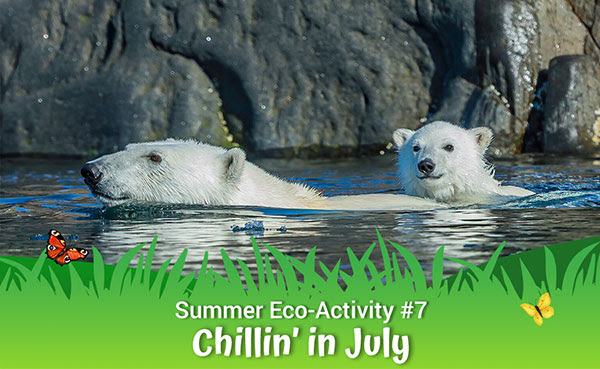 Feeling the summer heat these days? Take some time to chill out with this polar bear wordsearch! A perfect way to PAWS at home in ice-olation! Hopefully you don't get brain freeze while working through this polar puzzle!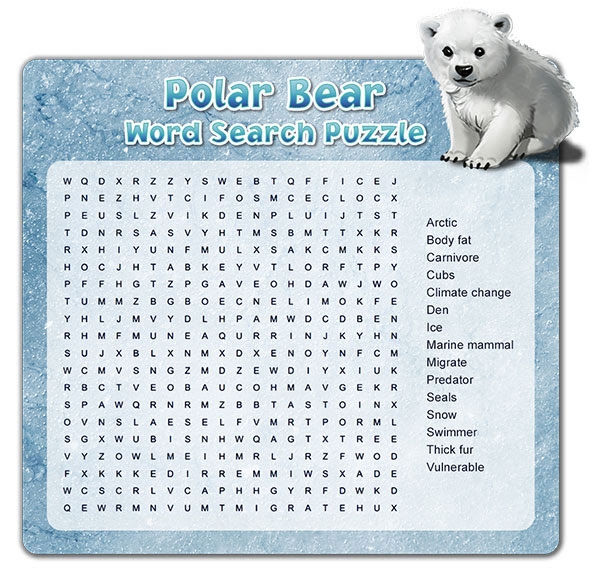 Snap a polar pic of your Earth Ranger with their completed wordsearch and share it with us, tagging our official page & #SummerEcoActivity for a chance to WIN an Earth Rangers mystery prize pack! Make sure you also like & share the official contest launch post & follow our page to complete your entry!*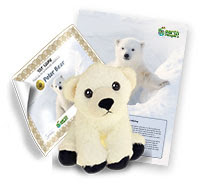 You can help support important research to protect Polar Bears by purchasing a Wildlife Adoption kit through the Earth Rangers App! Plushie adoption kits are only $40 and include a certificate and a poster, and when you make your purchase through the Earth Rangers App your child will also earn points to help them level up on their Earth Rangers journey—plus a set of virtual rewards they can show off!
Now that you've cooled down inside, time to get back out there into nature! Do you have any thirsty trees nearby that could use some love? How about crafting them a tree bucket buddy to help give their roots what they need to feel fresh and healthy this summer?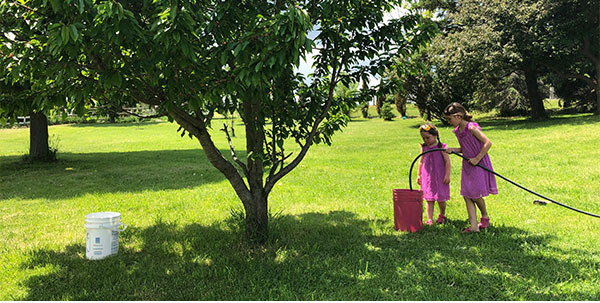 Tree Bucket Buddy
Trees need water just like we do in order to stay hydrated and healthy! Growing new leaves and roots, transporting nutrients, and completing photosynthesis all require water. It can even help trees manage pests and disease!
Young trees that have just been planted (maybe you've recently completed our Just 1 Tree Mission!) especially need help getting enough water. But all trees can benefit from a good drink! Since they take in water slowly, it can be hard to hydrate without waste! Standing around with the hose pointed at your tree trunk usually just ends up with water bubbling up and spilling around the lawn, before the roots have barely sucked any up
Earth Rangers is here to help you with a little DIY fun to make your very own tree watering system: A Bucket Buddy!! All you need is a big ol' pail (we recommend a five-gallon one) and something to carefully puncture holes in the bottom. A drill or a hammer and nail will do just fine, but make sure that you get an adult's help to do it safely!
Here's how it's done:
1. Make a half-inch hole near the outer edge of the bottom of your bucket.
2. Fill your bucket all the way to the top with water.
3. Find the area directly under your tree's "drip line"—that's the area right under the canopy's furthest reach. Place your full bucket here!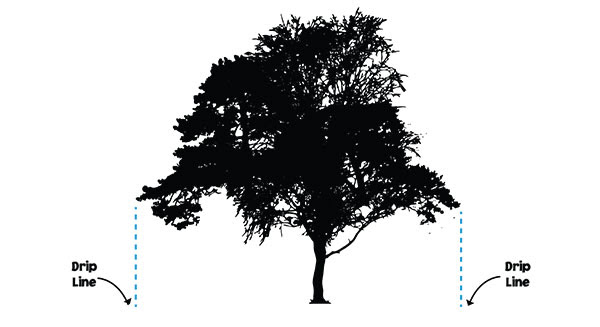 4. After the water has slowly drained into the tree's soil, move the bucket to the opposite side of the tree to give the roots on the other side a good slurp! Alternatively, you could use two buckets in step 3: one on either side!
5. Repeat 2-3 times per week in the hot summer months so your tree can drink up 20-30 gallons of water! It's a well-deserved treat for providing us with clean air all season long!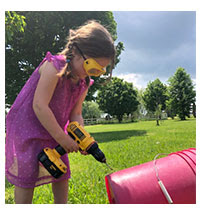 Remember to always ask for an adult's help when using power tools! Pro tip: When it's raining, pull your buckets out from under the trees so that you can collect rainwater to use! It's a great way to save water! Just make sure that you temporarily plug the holes while you're collecting it so you can use it later to help out thirsty trees.
*Must be following at least one Earth Rangers official Facebook,Twitter, and/or Instagram page to qualify. No purchase necessary. This contest giveaway is in no way sponsored, endorsed or administered by, or associated with Instagram/ Facebook/ Twitter. Entries close at 11:59pm EST on Aug 30, 2020 and the winner will be chosen at random based on entry requirements and contacted via direct message. Winners will have 1 week to claim their prize and confirm shipping details once contacted, after which prize will be given to another eligible candidate.