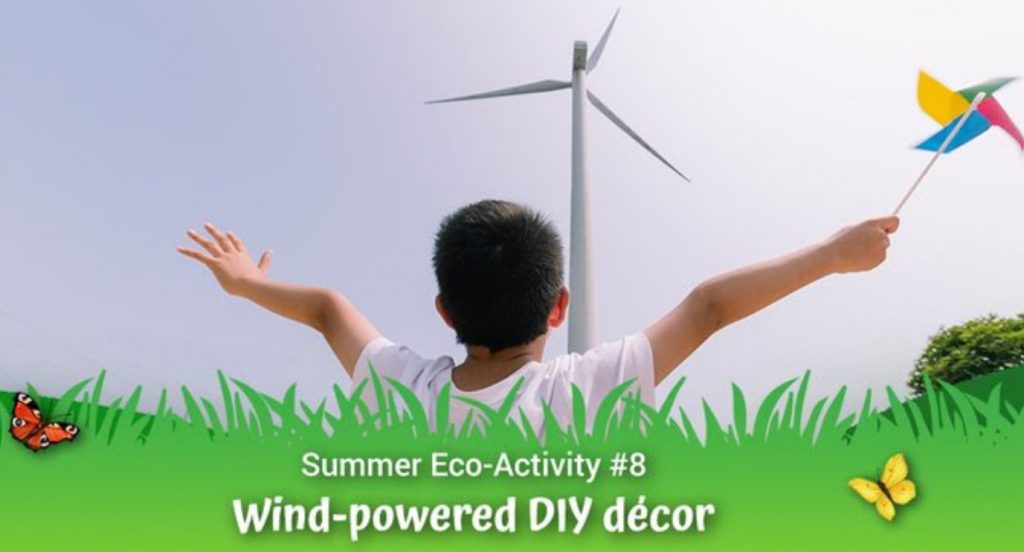 Renewable energy is also known as "clean energy" or "green energy", and as you can probably already tell by their names, they are a lot better at not polluting the air or water than some of the more traditional energy sources. These renewable energies come from natural resources that will never run out, like the sun and the wind! Renewable energy is starting to be used more and more around the world to decrease pollution, slow down climate change, and help reduce the pressure on our planet's resources.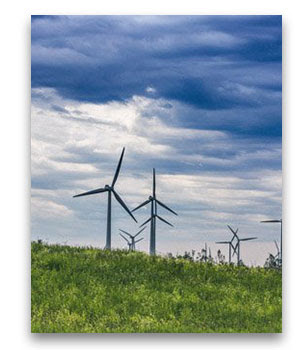 You have probably seen some of these renewable energy sources in action! Maybe you were driving somewhere with your family and noticed those tall, towering windmills—or wind turbines—in your neighbourhood, offshore, or in big fields along the highway. These wind turbines have a rotor with blades that is connected to a shaft. As wind energy hits the blades, the rotor turns, which causes the shaft to turn as well. As the shaft turns, it produces energy. The more wind that hits the blades, the more the rotor can turn and the more energy the wind turbine can produce. About 6% of the electricity used in Canada actually comes from these wind turbines. That's enough to power almost 3.2 million homes!
While it may be tough to make an energy-producing windmill (that's a job for a professional engineer!), you can experiment with the wonders of wind by making your very own pinwheel. A great way for budding scientists to explore the power of our amazing air! Plus, it can make some lovely DIY décor for family gardens, backyards, and more.
You'll need:
Scissors
Pencil
Craft paper or recycled paper, cut into a square. This will be used to make your blades!
1 straw or stick for the stand (aka the shaft)
1 pushpin (aka the rotor)
Optional: ruler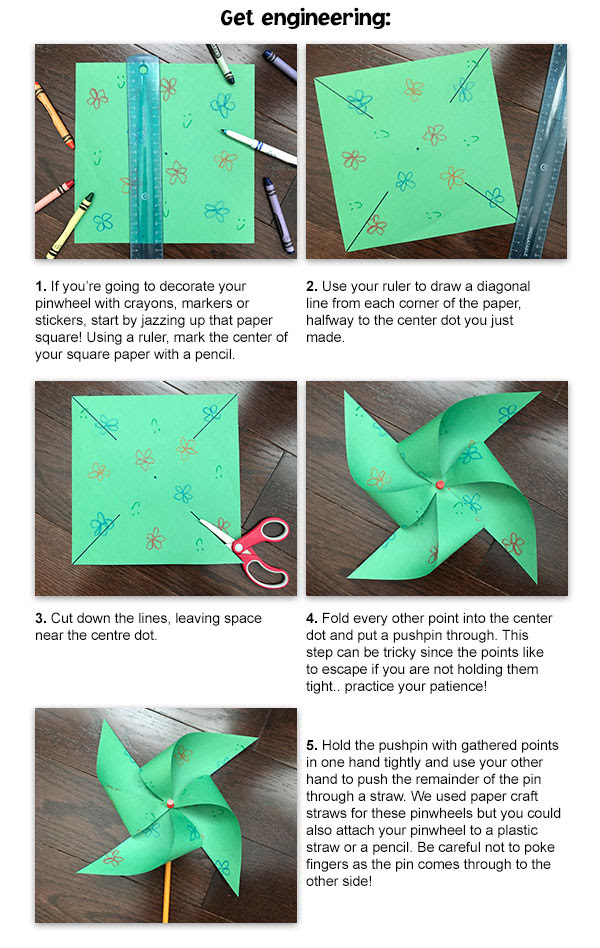 Don't forget to snap a photo of you + your pinwheel in action and share it with us, tagging one of our official social media pages along with the hashtag #SummerEcoActivity for your chance to WIN an Earth Rangers mystery prize pack! Make sure you also like and share the official contest launch post and follow Earth Rangers to complete your entry!
Check out this article on the Wild Wire ​to learn about how alternative energy sources, like wind and solar, can help reduce greenhouse gasses. Being able to identify and stop the energy wasting culprits in YOUR HOME is a great way to save energy and help to slow down climate change. By accepting the Operation Conservation Mission in the FREE Earth Rangers App, you can do just that!