Earth Rangers is proud to announce that our co-founder and former President, Peter Kendall, is among the 120 newest appointments to the Order of Canada!
The appointment was made by the Governor General of Canada on December 28, 2019 in recognition of Peter's "steadfast commitment to conserving and protecting Canada's biodiversity for future generations". Other appointees include Nobel laureate Donna Strickland, Canadian zoologist Anne Dagg, and former Prime Minister Stephen Harper.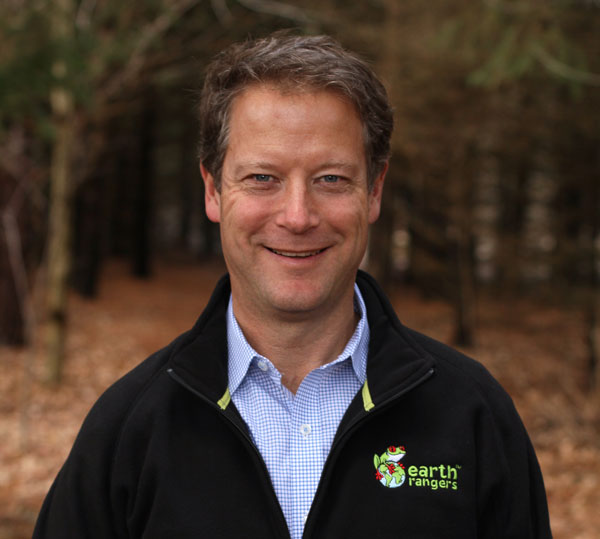 Peter Kendall co-founded Earth Rangers with entrepreneur and environmentalist Robert Schad in 2004 and led our organization for 15 years. Thanks to Peter's passion, innovation, and unique ability to inspire others, Earth Rangers is now the largest youth conservation organization globally, with more than 200,000 young members across Canada. Peter is currently serving on our Board of Directors as the Finance Committee Chair, after stepping down as President in July 2019. He is also the Executive Director of The Schad Foundation.
Peter hopes the honour draws attention to the importance of empowering kids to be part of the solution to the environmental challenges we currently face: "While we face the existential threats of climate change and biodiversity loss, I have been lucky enough to come face to face with the incredible resilience of children and youth – they are motivated to act and that's what Earth Rangers has always been about".
Congratulations Peter!
---
The Order of Canada recognizes outstanding achievement, dedication, to the community, and service to the nation. Since its creation in 1967, more than 7,000 people from all sectors of society have been invested into the Order, each exemplifying the Order's motto: DESIDERANTES MELIOREM PATRIAM – or, "They desire a better country".