Two-thirds of the world's plants live in tropical areas; the highest number of different trees in a single spot is Lambir Hills National Park, in Sarawak Borneo. In this leafy place there are 1,200 recorded plants in a little over 50 hectares of land!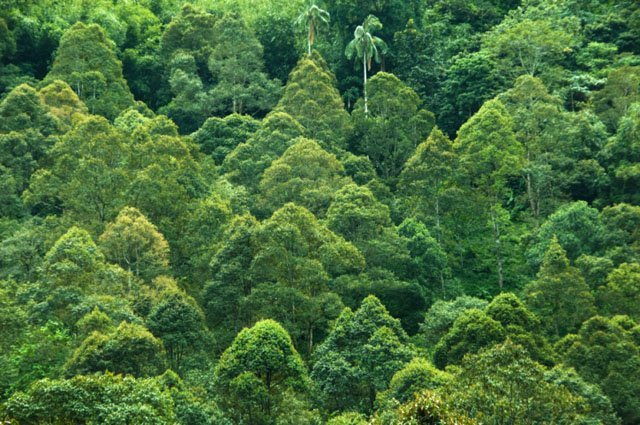 http://www.scidev.net/en/features/biodiversity-facts-and-figures-1.html
2010 is the Year of Biodiversity and Earth Rangers has teamed up with The United Nations Convention on Biological Diversity to bring you a daily dose of biodiversity basics
Earth Rangers is a non-profit organization that works to inspire and educate children about the environment. At EarthRangers.com kids can play games, discover amazing facts, meet animal ambassadors and fundraise to protect biodiversity.