When bears hibernate they stay in their dens for a long time, if humans were to lay in one spot for five months we would lose a third of our bone mass. While our bones get weaker bears get stronger! They make a substance that keeps their bones healthy and promotes the growth of new cells.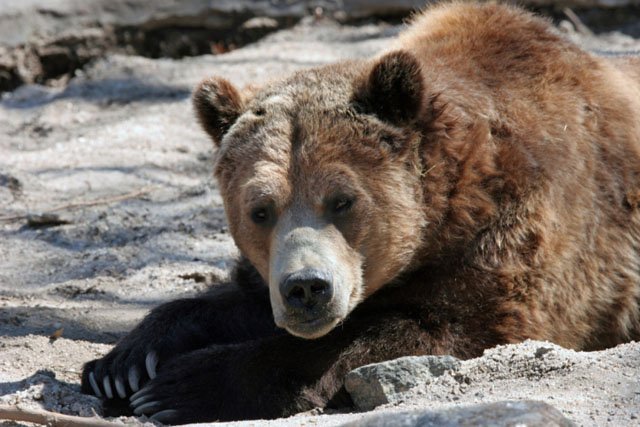 http://www.unep.org/Documents.Multilingual/Default.asp?DocumentID=531&ArticleID=5775&l=en
2010 is the Year of Biodiversity and Earth Rangers has teamed up with The United Nations Convention on Biological Diversity to bring you a daily dose of biodiversity basics
Earth Rangers is a non-profit organization that works to inspire and educate children about the environment. At EarthRangers.com kids can play games, discover amazing facts, meet animal ambassadors and fundraise to protect biodiversity.