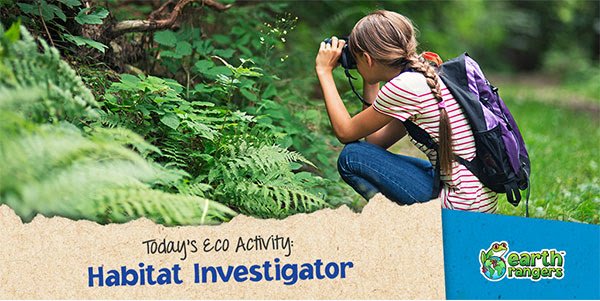 Forest, wetland, arctic, desert, ocean, rainforest – what do all of these have in common? They are all different kinds of animal habitats! Today we are challenging you to choose two very different habitats and explore what sets them apart. Meadow vs marsh? Ocean vs mountains? Forest vs your own backyard? Take your pick!
The best animal habitats are the ones where you'll find everything an animal needs to survive, including shelter, comfortable climate, the right amount of food and water, space to live comfortably, and the ability to find a mate. Survival needs are different between types of animals, and that's why different animals are found in unique places. You wouldn't find a shark in a Canadian lake or a deer trotting through the arctic tundra!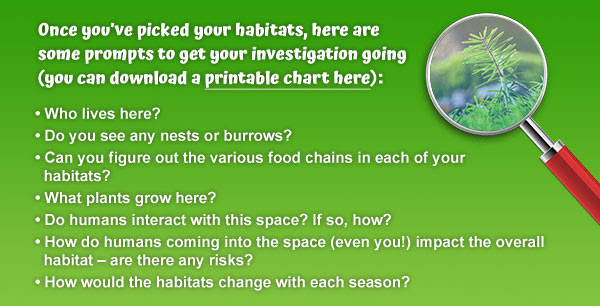 When we do things to change our environment, like build houses and roads, it gets harder and harder for animals to find the habitat they need to survive. This Earth Month, make sure you're doing all you can to keep your local animals happy and healthy by treating their homes with respect.