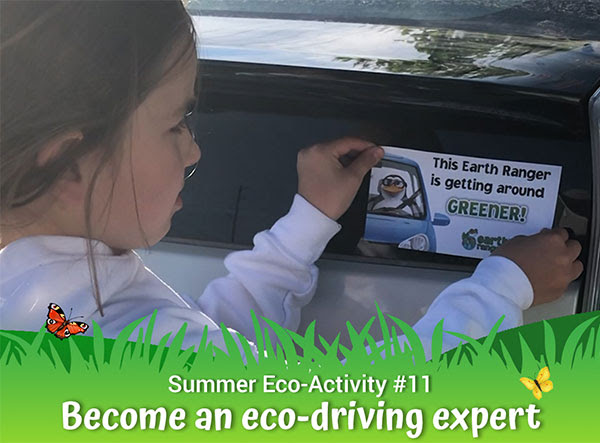 Cars are super convenient, but this easy travel comes with a price: greenhouse gas emissions and climate change. Did you know transportation is the second-largest source of greenhouse gas emissions in Canada?!
Luckily there are some easy ways that you can help reduce these emissions right from the passenger seat!
Before you hit the open road again, become an Eco-Driving Expert!
Step 1: As a family, take the Eco Driving Test. Each driver should have their own copy of the test, but answers can be discussed together.
Step 2: Mark the written test(s) together using the answer key, then head out for the driving portion of the test!
Step 3: Once you've reviewed your family's answers, accept the Stop and Go Green Mission in the Earth Rangers App for tips on how your family members can improve scores!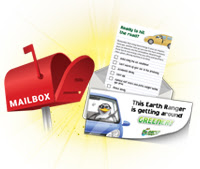 But there's more!
Be one of the first 10,000 Earth Rangers to accept the Stop and Go Green Mission and we'll mail you a Green Driving Package to help inspire your family and other drivers to be green driving machines! You'll get some helpful green driving tips and a super cool bumper sticker for your family vehicle!
Snap a photo of your completed Mission and share it with us, tagging one of our official social media pages along with the hashtag #SummerEcoActivity for your chance to WIN an Earth Rangers mystery prize pack! Make sure you also like and share the official contest launch post and follow Earth Rangers to complete your entry!*