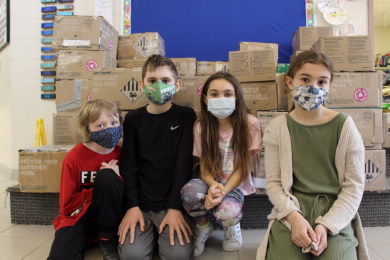 Earth Rangers is proud to have once again hosted the Battery Blitz in-school program and contest in partnership with Call2Recycle®. This year resulted in a record-breaking battery collection!
Students from eight schools on Prince Edward Island went head-to-head to collect and recycle used batteries. In total over 5,00 kgs of batteries were collected led by students at Eliot River Elementary who collected 2,203 kgs of batteries.
Earth Rangers will be hosting a virtual cheque presentation ceremony for the top three participating schools on June 3 at 11 AM ADT (10 AM EST).
"The third edition of the Battery Blitz School Contest in PEI was a huge success.  I am always so impressed and inspired by the passion and enthusiasm of students for keeping batteries out of landfill and protecting the environment." – Tovah Barocas, President of Earth Rangers
Download the News Release for full details.