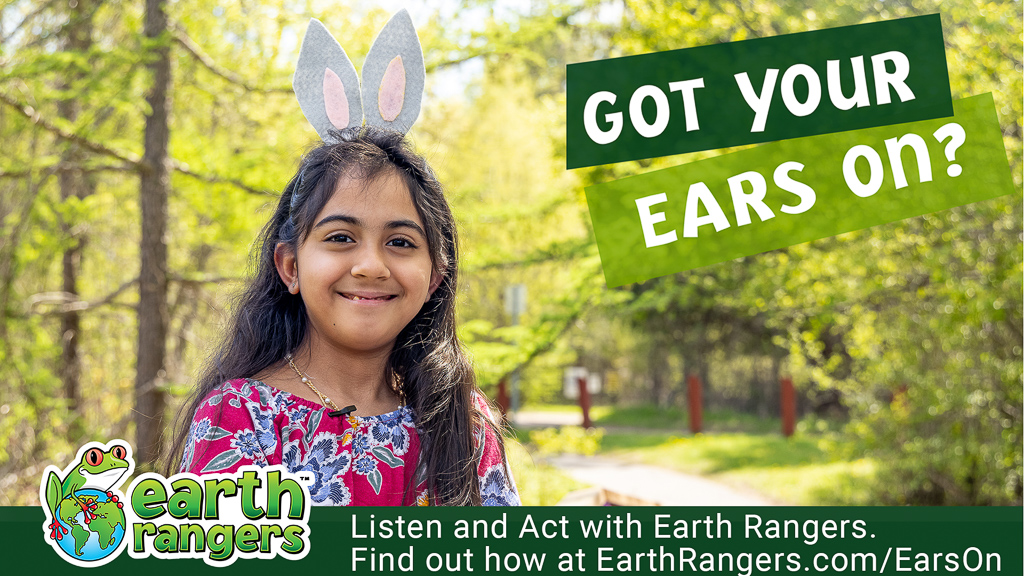 At Earth Rangers, we strive to understand the relationship between environmental concern and the rational feelings of worry, fear and even despair that kids (and adults!) often associate with the realities of issues like climate change and biodiversity loss. These feelings are collectively referred to as eco-anxiety and can result in significant barriers to action. We know that eco-anxiety impacts people of all ages – including many of our Earth Rangers members who share their thoughts, feelings, and stories with us every day.
Earth Rangers partnered with Ipsos Canada and other leading experts to conduct a scan of global literature on eco-anxiety in children, as well as a survey to capture attitudes and actions around environmental issues by children and their parents. The goal of this research was not only to uncover new findings and insights about eco-anxiety among grade school-age children, but more importantly to understand the solutions and opportunities.
This research has shown that some level of concern about the environment can be useful and healthy when it leads to environmental action. It also found that Earth Rangers members are far more likely to engage in environmental action, feel empowered and believe that they can make a significant impact.
Earth Rangers has published our key findings, insights and recommendations in a new white paper entitled Anxious for Action: Channeling Children's Environmental Concerns Into Empowerment.
We invite you to download the full report including data and analysis here.
When our kids are concerned about the environment, we need to be all ears! That's why Earth Rangers has launched a new campaign "Got Your Ears On?" to not only raise awareness of the reality of eco-anxiety, but to encourage adults to start healthy conversations with kids and take meaningful environmental action together.
Check out the Got Your Ears On? webpage for a host of ideas and free resources, including a helpful guide for parents/guardians/caregivers featuring tangible tips to nurture empowered environmentalists!
Find out more about the research and download the white paper
Anxious for Action: Channeling Children's Environmental Concern into Empowerment