Building DIY renewable energy sources like wind turbines and running a home audit for ecolabels are just two of the new ways kids and their families can take part in the Earth Ranger Missions program. We've Got the Power and Certified Green launched in the app this fall with enormous success! Missions empower kids to help the planet through environmental action and hands-on activities. Missions build confidence by reminding children that every little bit helps!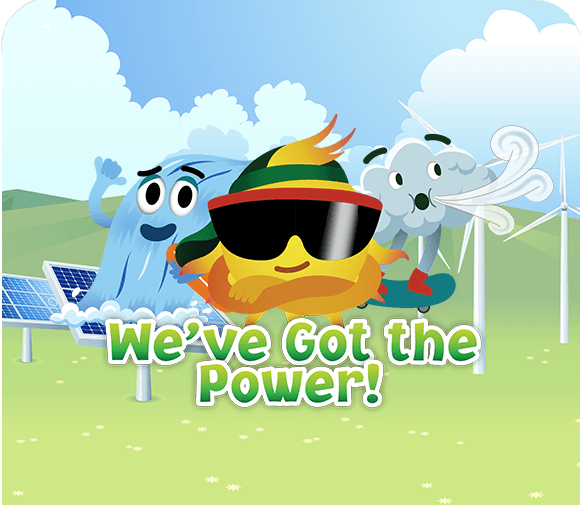 Forget the EasyBake oven—Earth Ranger Esme made s'mores in her very own solar oven! It's one of three DIY renewable energy devices the kids can make when they take part in the We've Got the Power Mission. With the amount of energy we use every day, it's helpful to find out where it all comes from, and how greener energy can help reduce our carbon footprint. There's solar, geothermal, wind and more!
We've Got the Power is about the amazing climate-friendly benefits of renewable energy. Ready to get charged up?
Generously sponsored by:
Organic! All natural! Fair Trade! Made with recycled materials! Ecolabels like these can be found on just about every product these days, but what do they actually mean? And are they really better for the planet? The Certified Green Mission helps your family decode the many ecolabels found on products, and learn which ones are truly more environmentally friendly.
It starts with a personal green check. With the help of a checklist, the kids can take charge of a home ecolabel inspection and keep track of which products have an ecolabel and which don't. Then it's time to mobilize! Take the Mission's Ecolabel Guide with you every time you and the kids hit the stores, and make a difference with your wallet. Get started today!
In partnership with: