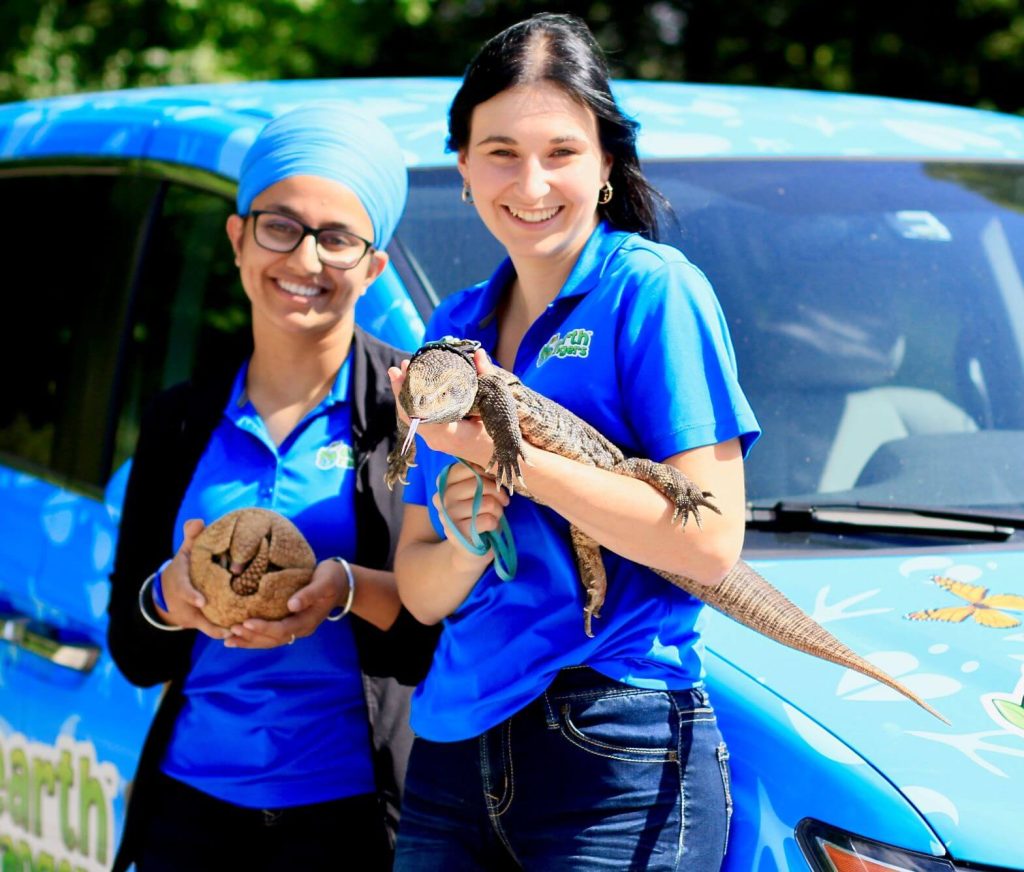 After a two-year hiatus, Earth Ranger's school assembly program is returning and we couldn't be more thrilled. Our presenters and animal ambassadors will be in person and in front of thousands of children across the country this fall.
Like many others, we needed to get creative when the pandemic first hit and challenged ourselves to find innovative ways to connect with kids. And guess what happened? We created something new that was an instant hit. Our virtual school shows allowed us to engage with students and educators from coast to coast in hundreds of communities.
The good news is, now there are two options. Our school assembly program has always been a fundamental part of what we do here at Earth Rangers. Whether it's in person or online, our shows teach kids about the environmental issues facing our planet while empowering them to take action. And trust us when we say, when Linus the hawk flies across the gym or when Shelley, the midland painted turtle moves in for her close up, it makes an impact!